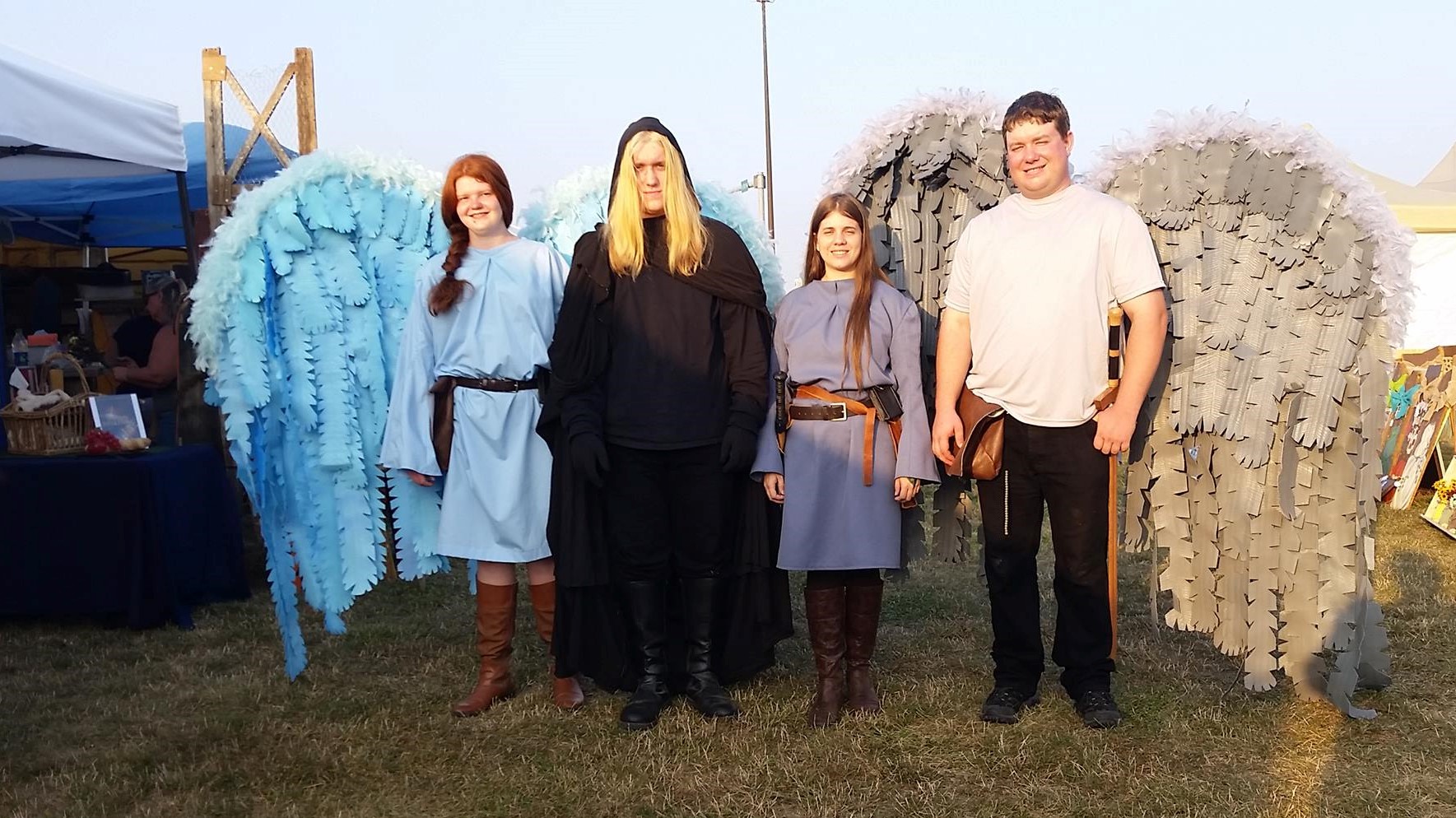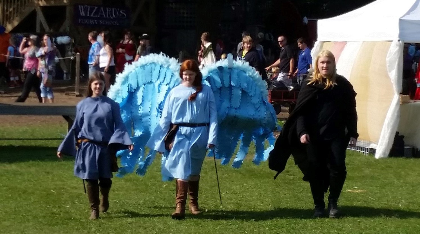 M.M. Sudie is the author of the Mark of Brikyif series. Saylon Awakening was her first novel followed by Saylon Acceptance.
MM Sudie began writing when she was thirteen. The final seasons of tthe TV shows she watched never seemed to be the final seasons because there were always so many more adventures the characters could have taken. MM wrote short stories for many of the characters in her favorite TV shows and books to continue their adventures.
The photos below show several of the characters from the Saylon Awakening novel at a Book Signing events in Minnesota and llinois.